RØDE is our top-selling audio technology brand at The Camera Store. Offering microphones, and headphones for on-the-go creators, to full solutions for live streaming and production. RØDE is a uniquely Australian-owned and operated company with a passion for innovation, obsession with quality, and enduring commitment to making incredible audio accessible to everyone.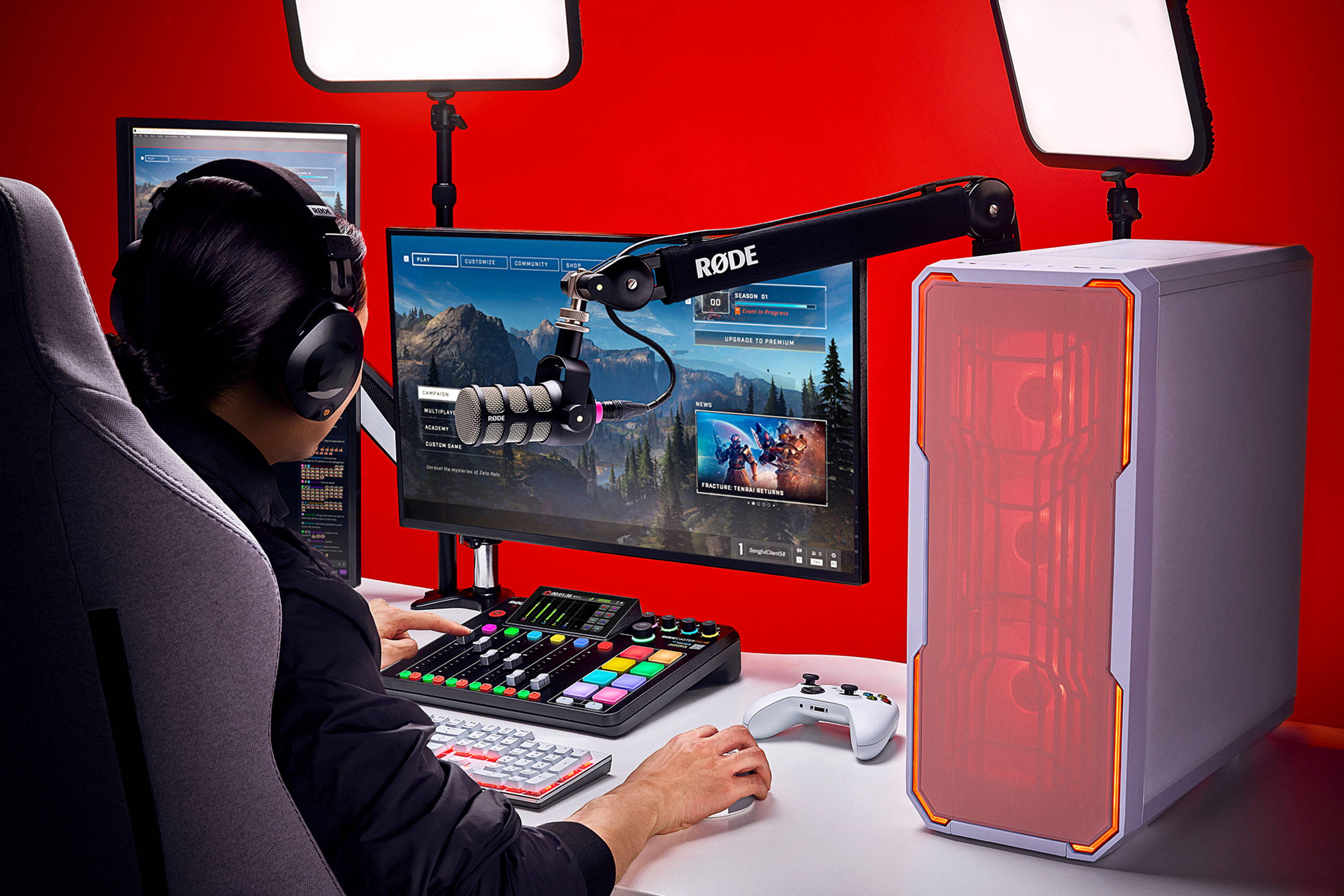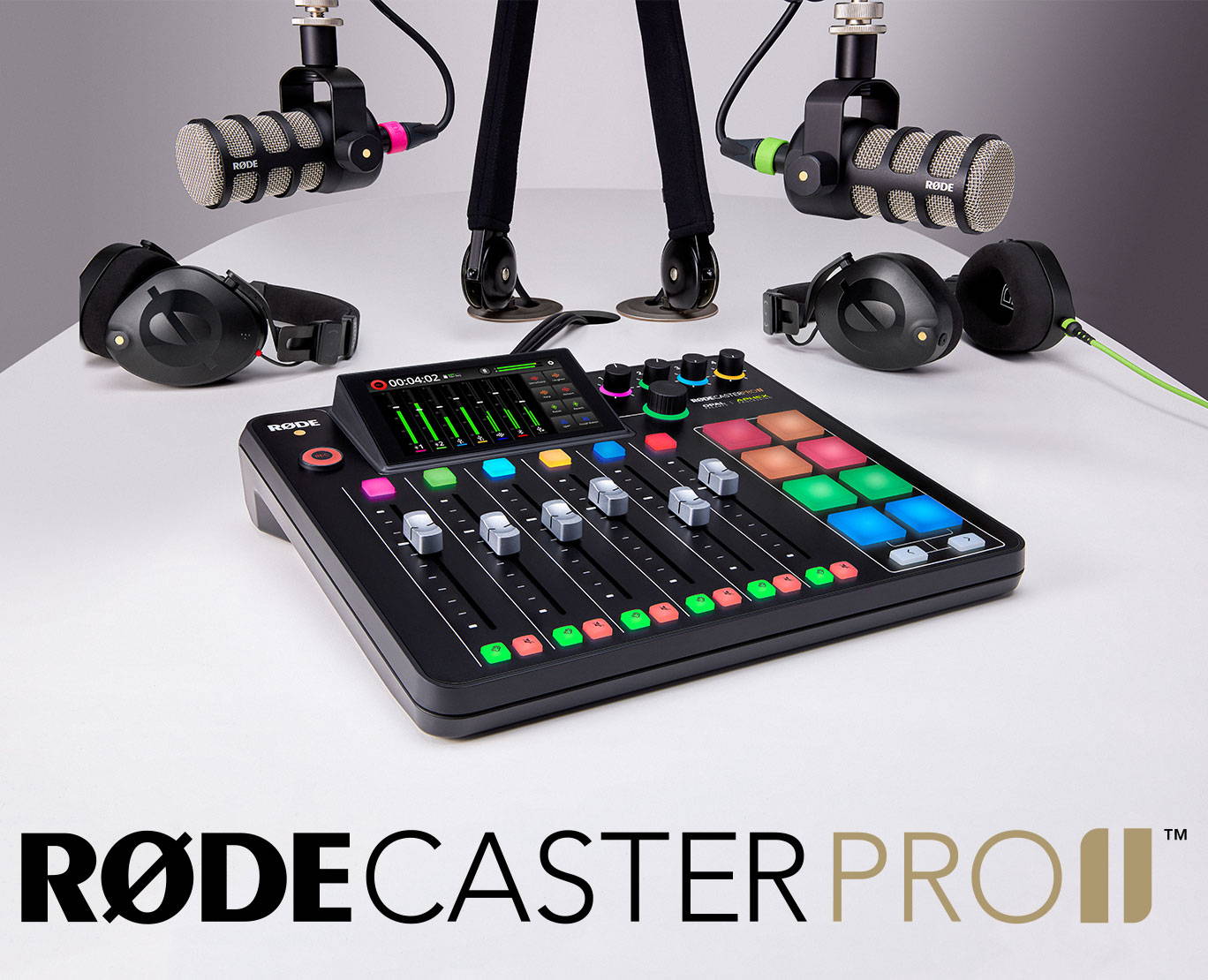 RØDECaster Pro II
The RØDECaster Pro II is a fully integrated audio production studio that has been designed from the ground up to be the ultimate recording solution for any content creator, from streamers and gamers to musicians and, of course, podcasters.
Four high-quality Neutrik® combo inputs
Nine individually assignable channels
Eight fully programmable SMART pads
5.5-inch high-definition, full-colour touchscreen with haptic feedback
Dual USB-C interfaces
Four high-quality headphone outputs

RØDE microphones are our go-to for capturing incredible quality audio. These premium microphones are manufactured to the highest standard in RØDE's state-of-the-art facilities in Australia and are trusted to deliver exceptional performance that elevates every recording. Whether you're a musician, podcaster, filmmaker, broadcaster, or content creator, find the perfect microphone to suit your needs in the RØDE range and be heard.

Audio interfaces and mixers are the heart of every studio, bridging the gap between your microphone and your recording software. From complete podcasting production consoles to compact interfaces for home studio and mobile recording, RØDE offers the perfect solution for a range of applications. Explore how the RØDE range of audio interfaces and mixers can help you sound the best you can.
RØDE offers a wide selection of high-quality accessories to meet the needs of creators working in any field. From professional boom poles to shock mounts and windshields to cables for connecting your microphones to a range of audio devices, these premium accessories will help you record the best audio possible. Explore the range and find the perfect solution for you below.