Not only is The Camera Store your one stop shop for all things photographic, but we rent photography gear too! Do you need extra lights for an upcoming shoot? A spare camera body for a wedding? Or do you just want to test out the latest and greatest lenses and cameras before buying them? Take a look at what we have to offer, and if you have any questions, please feel free to send us an email at rentals@thecamerastore.com.

Try Before You Buy Program

Looking into purchasing a new piece of gear? Rentals can help! We offer a try before you buy program with any of our equipment currently in the rental pool. Test out that new lens or camera to get a feel of what equipment best suits your needs. You may apply three days of rental costs towards the purchase of the same item within three months. When purchasing the item just mention that you've rented it recently and the cost will be subtracted!
Please note that we require pre-authorized deposits on all rentals.
Rentals are to be picked up after 11am on the day they are booked and must be returned before 10am on the day they are due back. Please bring a valid drivers license or government issued identification as well as a credit card. The cardholder must be present. Deposits cannot be made with debit cards or cash. All rentals require a pre-authorized deposit whose amount will vary depending on the item itself. If a rental is returned after 10am an extra day's charge will be added to the rental.If you are having a hard time getting the item in on time please give us a call before 10am. Absolutely no rentals may cross national borders.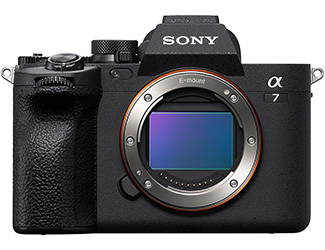 Sony a7 IV Body


Prepare to be inspired. The Sony a7 IV's true-to-life resolution and remarkable AI-powered autofocus complement a range of world-class features at the cutting edge of imaging technology. Go beyond basic with 33-Megapixel full-frame sensor for outstanding still image and 4K movie quality.

$150/Day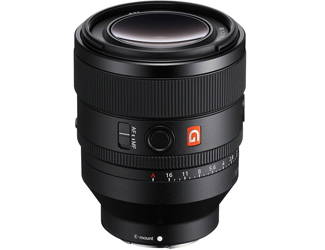 Sony 50mm f1.2 G Master


The FE 50mm F1.2 GM uses Sony's latest techniques including advanced optical simulation and manufacturing technology to deliver awe-inspiring G Master resolution and bokeh with a wide F1.2 aperture in a surprisingly compact and lightweight design. Three XA (extreme aspherical) elements and Nano AR coating II contribute to high-contrast, high-resolution results with corner-to-corner sharpness and dramatically reduced chromatic and spherical aberration, flare and ghosting.

$40/Day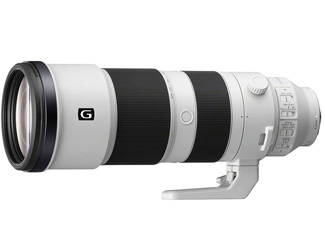 Sony 200-600mm f5.6-6.3 G OSS


Sony's furthest reaching E-mount zoom, the new G Lens™ series model utilizes many of the company's most advanced lens design technologies to ensure excellent image quality, high-performance autofocus (AF) and outstanding control. When paired with any of the latest, fastest E-mount camera bodies, it will reliably track and accurately capture all types of moving subjects, including birds, wildlife, athletes in motion and much more.

$80/Day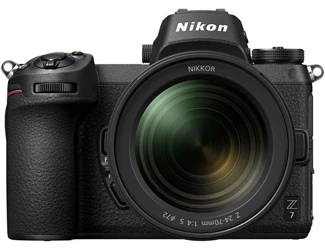 Nikon Z7 with 24-70mm f4S

Nikon has reinvented mirrorless photography with the Nikon Z7, featuring a 45.7 megapixel backside-illluminated CMOS sensor, 9fps continuous shooting, and the same build quality as a Nikon D850. The new Z mount allows Nikon's engineers to accomplish new feats of optical engineering, providing incredibly sharp images from corner to corner.

$125/Day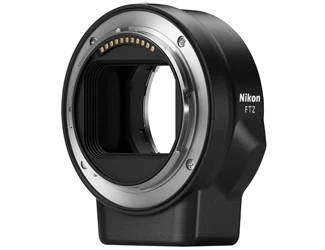 Nikon FTZ Adapter

Nikon's FTZ adapters lets you attach any Nikon F lens to the Z series cameras. With over 90 lenses featuring full autofocus and auto exposure, and well over 300 lenses that can be used manually.

$25/Day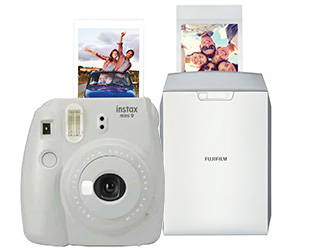 Fujifilm Instax Wedding kit

Add a unique touch to your wedding with these credit card-sized instant prints! Our wedding kit includes 10 Fujifilm Instax Mini 9 cameras, and the Fujifilm InstaxSHARE SP-2 printer, so guests can print photos from their phones as well!

$50/day, plus $98.49 for 100 prints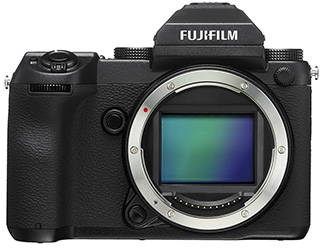 Fujifilm GFX Body

The FUJIFILM GFX 50S combines an extraordinary sensor, processor and design with FUJINON lenses to give users the ultimate photography experience . The innovative GFX system utilizes a Fujifilm exclusive 43.8 x 32.9mm 51.4MP CMOS sensor.

$350/Day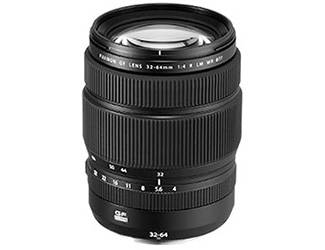 Fujifilm GF 32-64mm f/4

The FUJINON GF32-64mmF4 R LM WR is a standard zoom lens specifically designed for the new G Mount and 43.8 x 32.9mm sensor. The GF lens range, which can cope with resolutions up to 100MP.

$90/Day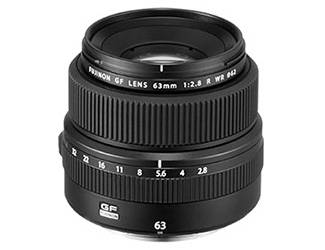 Fujifilm GF 63mm f2.8

The FUJINON GF63mmF2.8 R WR is a standard lens specifically designed for the new G Mount and 43.8 x 32.9mm sensor. The GF lens range, which can cope with resolutions up to 100MP.

$90/Day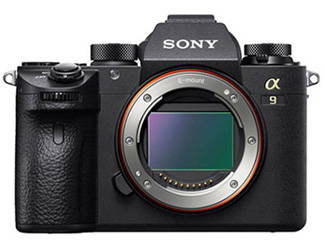 Sony a9 Body

The a9 takes a giant leap for cameras with the world's first full-frame stacked CMOS sensor, 20fps continuous shooting, 693 AF points, and a blackout-free electronic viewfinder. Sony has set a new standard for performance.

$175/Day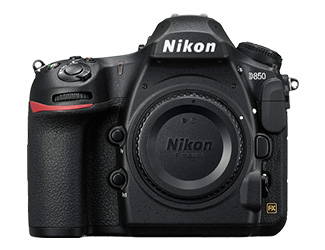 Nikon D850 Body

Extreme resolution meets extreme speed in the 45.7 megapixel D850. Full frame 4k video, 7fps continuous shooting, and a plethora of new improvements inspired by photographer feedback, including a tilting touchscreen LCD panel, Focus Shift mode, and silent Live View shooting.

$150/Day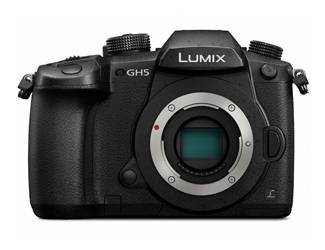 Panasonic Lumix DC-GH5 Body

The Panasonic LUMIX DC-GH5 is capable of recording smooth, high-precision 4K 60p/50p and faithful 4:2:2 10-bit 4K video for the first time in the world. It also features '6K PHOTO' which extracts approx.18-megapixel still images from ultra high-quality video with approx. 9 times the pixel count of Full-HD.

$125/Day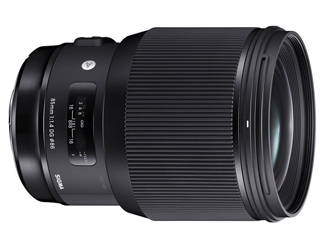 Sigma 85mm f1.4 DG HSM Art

This large-diameter lenses offer outstanding resolution, and excellent focus control. The area in focus is rendered in extremely high-resolution while the bokeh area is very attractive in appearance.

$30/Day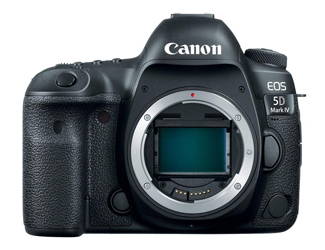 Canon EOS 5D Mark IV Body

Whether capturing a bride walking down the aisle, a runner crossing the finish line or a bear tending to her cubs, the Canon EOS 5D Mark IV boasts enhancements to deliver high-resolution still and 4K video files with the clarity and detail you'd expect.

$150/Day
Sigma 35mm f1.4 DG HSM Art

The Sigma Art 35mm f1.4 DG HSM, a state of the art lens for both full frame and APS-C cameras, is equipped with state-of-the-art technology including a Hyper Sonic Motor (HSM), floating internal focusing system, SLD and FLD Glass elements.

$25/Day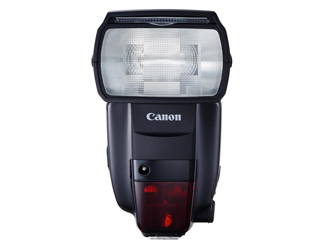 Canon Speedlite 600EX II-RT

The Speedlite 600EX II-RT delivers impressive power, responsive performance and advanced, wireless communication for those who demand the very best in flash photography. Featuring improved continuous performance up to 2.0x faster than its predecessor.

$15/Day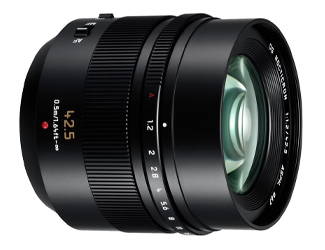 Panasonic Lumix G Leica DG Nocticron 42.5mm f1.2

The popular 42.5mm of middle-telephoto focal distance (Equivalent to 85mm on a 35mm camera) is definitely suitable for portrait with rich stereoscopic effect. Together with the high-speed aperture, you can utilize the beautiful soft focus for more impressive, creative shots. 9 blades give the aperture a rounded shape that produces a smooth effect in out-of-focus areas when shooting at larger aperture settings.

$40/Day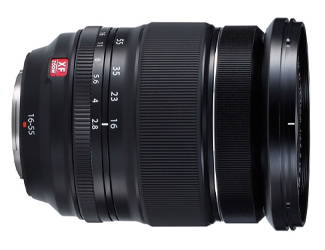 Fujifilm XF 16-55mm f2.8 R LM WR

The weather-resistant XF 16-55mm f2.8 R LM WR zoom lens delivers ultra-sharp images in any weather, and offers users the classic zoom range with a focal length equivalent of 24mm to 84mm, with a constant F2.8 aperture throughout the range.

$41/Day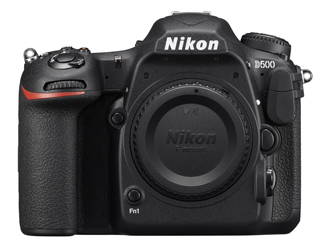 Nikon D500 Body

The Nikon D500 benefits from Nikon's technological innovations, including a blazing fast Multi-CAM 20K 153-point AF system, 4K UHD video capture, and adds a fun new way to share photos with Nikon SnapBridge. The D500 strikes the perfect balance with its 20.9 megapixel CMOS sensor, and is ready to capture the exquisite details, colours, and textures this world has to offer.

$125/Day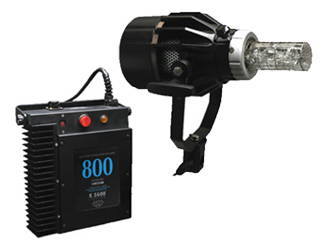 K5600 Joker Bug 800

The Joker-Bug 800 is an 800 Watt daylight HMI system comparable to a 4000 Watt quartz fixture but with a power draw of only 12.5 Amps.

This kit includes various lenses for the light, and an extension cable.

$50/Day