Small Rig allows you to build out accessory mounting solutions for content creation. Small Rig accessories can be paired with cameras, gimbals, and mobile phones. Small Rig accessories are widely used in live broadcasting, vlogging, and professional video production.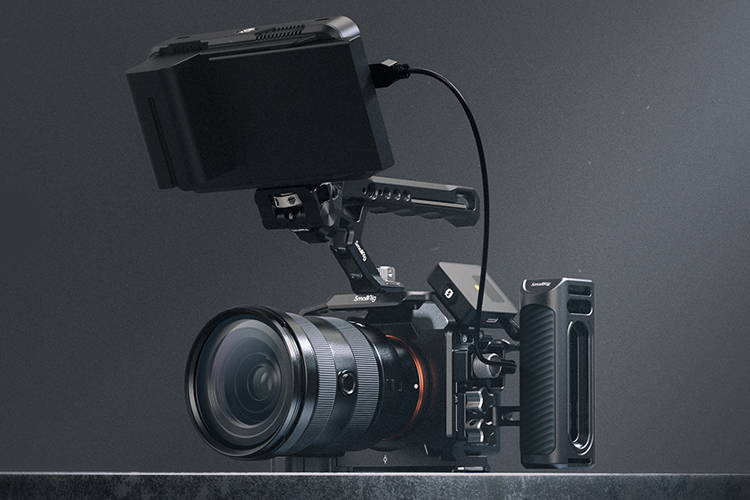 SmallRig cages are thoughtfully designed and engineered with high-quality materials like aircraft-grade aluminum alloys for lightweight, high-strength bases to build rigs on. These cages are packed with features and fit perfectly into SmallRig's modular design philosophy for a complete custom setup.

From ergonomic and elegant wooden handles to versatile alloy handles loaded with mounting points, SmallRig offers a wide range of products that enhance your production setup by integrating perfectly into your custom shooting rig.

SmallRig's phone rigs turn your smartphone into a streaming and production powerhouse by providing all the tools you need to shoot handheld, mount to a tripod, and attach all of your accessories from microphones to lights to external battery packs.

The secret to the perfect custom shooting rig is having the perfect mounting solutions for your equipment. SmallRig's massive array of versatile mounts and arms let you attach any accessories to your rig, in the perfect locations and orientations for your production needs.

Whether you need a custom quick-release plate for your tripod or the perfect cheeseplate, SmallRig has you covered, from the most complex production rigs all the way down to the smallest tabletop tripods.

From rails to cable clamps to cold shoes, SmallRig's rig accessories provide a base for expanded setups or the finishing touches to your rig, providing deep customization for any shooting situation.