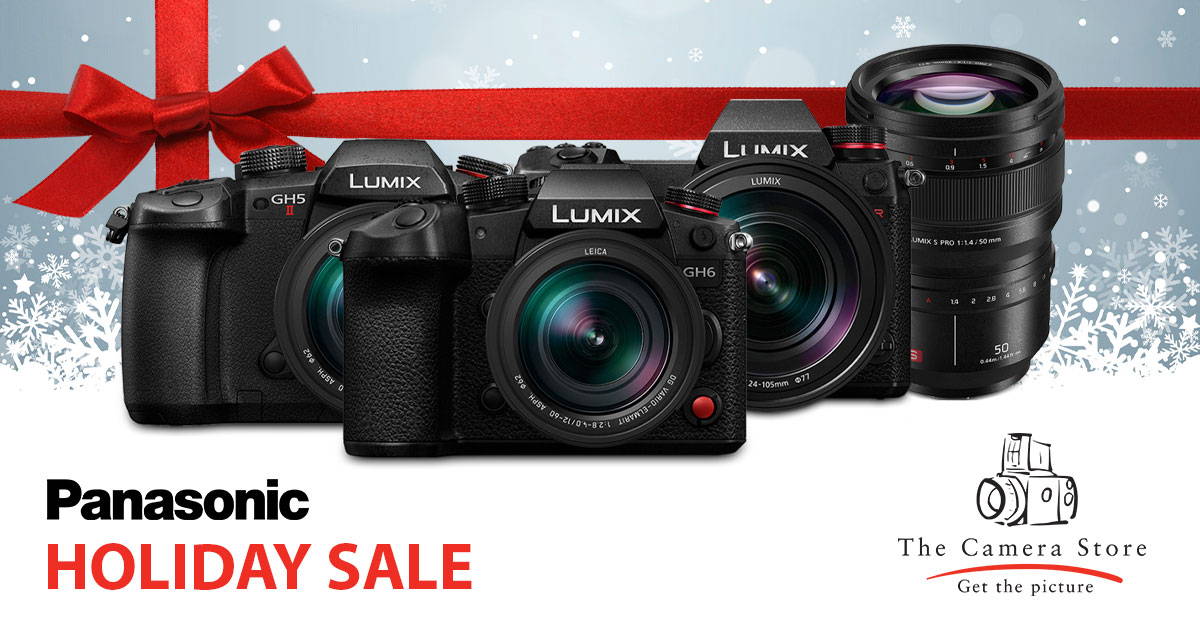 S-Series cameras are full-frame without compromise. Incredible detail, stunning clarity, and instantaneous performance grace camera bodies designed with a fluidity that seamlessly guides photographers in toward truly unforgettable images.

The L-Mount Alliance represents a new world of imaging possibilities, marking a new era of creative freedom. Leica, Panasonic, and Sigma have joined together to create a user-friendly, 'mix-and-match' lens system that works between full-frame systems from all three manufacturers. Combined with S-Series cameras, L-mount lenses open up an almost limitless spectrum of creativity.

Combining unique Live MOS sensors with the impressive Venus Engine has lead to incredible performance and capability in a surprisingly small package, making the G-Series lineup a favourite among photographers and videographers.

LUMIX G lenses represent Panasonic's efforts to create the ultimate lens. These lenses are crafted with tremendous skill and care, while implementing advanced technologies that provide superb image rendering with natural tonality across the range.

Panasonic carries their high standards for quality over to their comprehensive range of LUMIX compact cameras, including tough, all-weather models, premium cameras with professional-grade features, and everything in-between.