Canon has you covered from the power and performance of their compact cameras to flexible mirrorless or DSLR cameras. When you are ready to level up your photography or video abilities, Canon's heightened technology, refined handling, and trusted durability is here.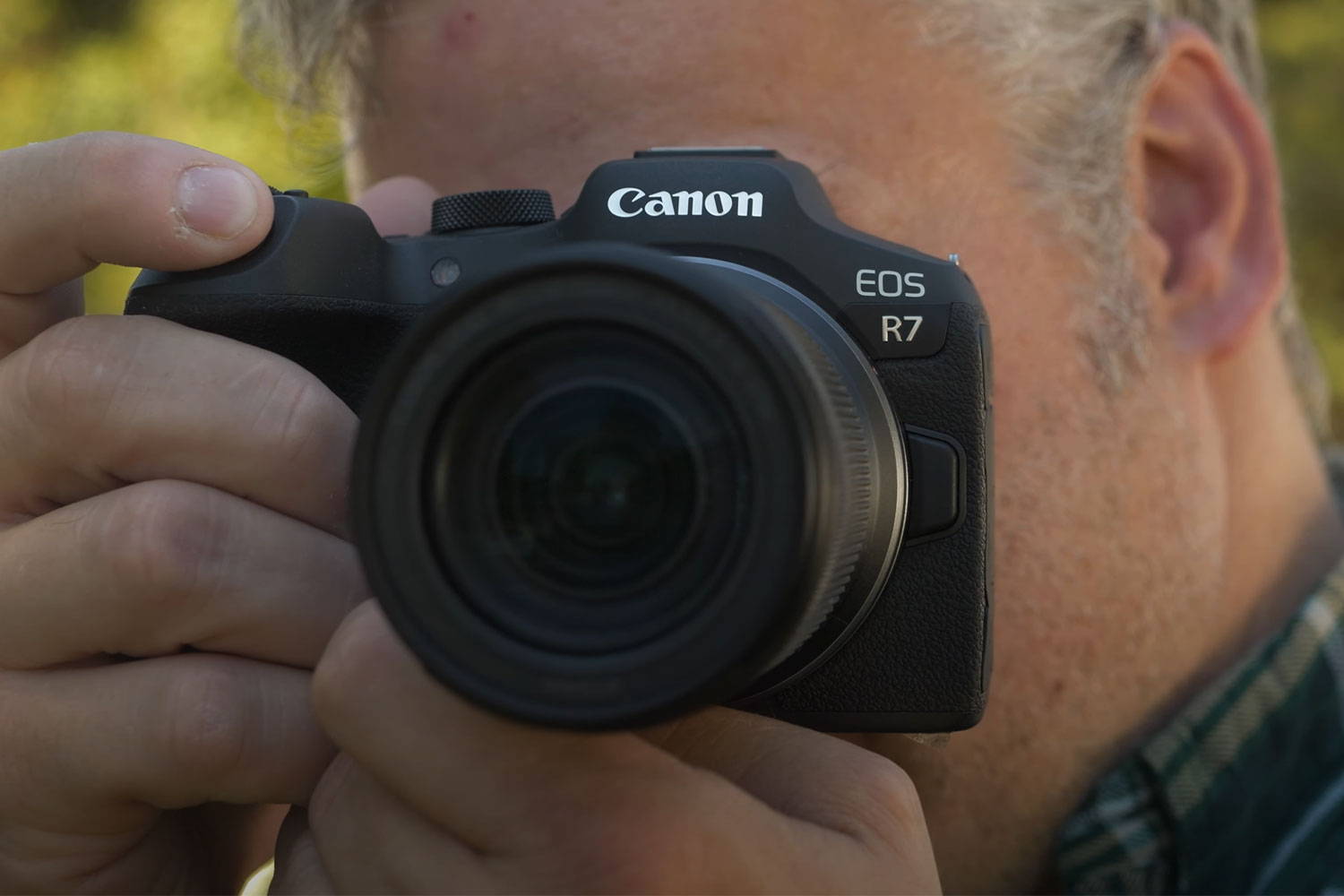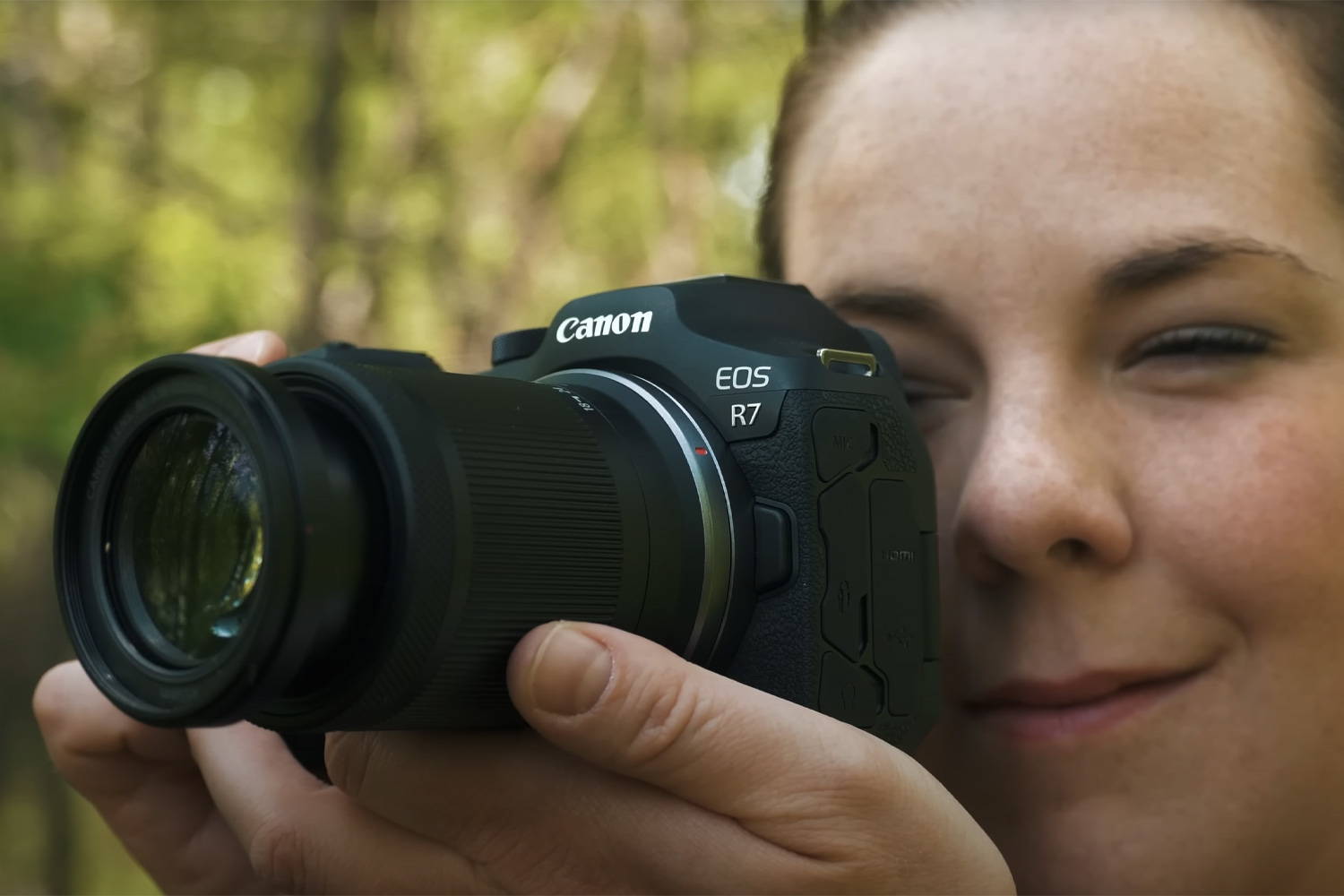 Canon EOS R7
The Canon EOS R7 is an excellent all-around camera with an advanced 32.5-megapixel APS-C sensor, in-body stabilization up to 7 stops, 15fps mechanical shutter, and 4L 60p video. This blazing-fast, versatile camera is perfect for professionals with advanced hobbyists who want to keep up with the world. From candid family moments to wildlife, sports, and everything in between, the Canon EOS R7 is the ideal go-to camera.

Canon has reached new heights with high-performance mirrorless cameras and lenses. Focusing is extremely fast and precise on the EOS R5 and R6. Experience exposure preview and track your subject as you shoot, and enjoy intuitive control. If you haven't tried a Canon mirrorless camera yet, get one in your hands to reach new peaks in your imaging potential.

Canon DSLR cameras are trusted to get the shot. From the rugged workhorse Canon EOS 5D Mark IV to the notable starter camera Rebel series, they have something for everyone. Built with flexibility to grow into photography or video passion, Canon DSLR cameras hit the mark for students and professionals. Choose a Canon DSLR to find out where it will take your photography.

Canon has an incredibly comprehensive selection of EF lenses for DSLR cameras. Imagine what a new telephoto, macro or tilt/shift lens could do for you. When it comes to the look and style of your photography, a new lens makes all the difference. With Canon EF lenses, enjoy the look of amazing stills and stunning video with incredible clarity and brilliant colours.

Compact, lightweight and compatible with a wide variety of Canon lenses. The EOS M lineup delivers a versatile shooting experience. They are vlog-ready, and simple to operate for content creators. EOS M cameras also make excellent family adventure companions to capture first steps to climbing first mountain faces.
Lightweight, pocket-sized fixed-lens cameras that deliver exceptional image quality and control. Advance your abilities without sacrificing portability. With fast lenses and large sensors, our selection of Canon compact cameras have the ability to deliver DSLR-like creative control in the size of a point-and-shoot camera.